Make A Donation to Manna the Easy Way!
Make a one-time or recurring monthly donation by clicking the "Donate" button below and following the instructions. Note: To use a credit card, you'll need to click on "continue" once the form opens up.
Your donation helps support the ministries of Manna Fellowship Church.
God Designed You to Serve Him And Others
We want to help you realize your Kingdom service potential...
This is why Manna offers a series of assessments to help you better understand how God's unique design for your life is perfectly suited for the good works God has prepared for you. If you regularly attend Manna, these assessments are free and offered for your benefit. Manna leadership will also receive a copy of your assessments so that we may partner with you to equip and support your ministry service potential. Please select the button below to sign-up and take your assessments.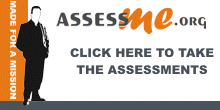 Want to Volunteer?
If you'd like someone to contact you about volunteering, please fill out the form below. We're excited you want to be involved!